Profile
Name: Sangay Wangdi                                            
Designation: CC operator
Email address: dotengcc.paro.bdb.bt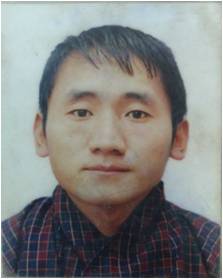 Doteng gewog cc picture.
List of services available:
Offline:  photocopy, lamination, printing, scanning, basic computer course, binding.
Online -Government to citizen (G2C)
     -civil registration and census services
     -processing of birth registration
     -processing of census transfer
    - Processing of death registration
    -issuance of household information
Department of forest and park (MOAF)
     -rural timber permit
     -permit for flagpole, fencing and firewood
Security clearance
     -apply for security clearance
Passport
     -apply for passport services
Educational
     - apply for scholarship
     -issuance of duplicate exam documents
     -Replacement of document
     -clerical re-check of exam papers
eKaasel
     -submit grievances/feedback related to public services
Business
     -apply for trade/business related services
Audit clearance
     -apply for audit clearance
Business to citizen (B2C)
      -gewog banking services (Bhutan Development Bank Limited)
       - Stamps agent
       -e-load agent
List of services that people avail the most are:
Offline services, department of civil registration and census transfer, department of forest and park services.
Average number of people availing the services : maximum 10 in a day.
List of equipment
Si.no

equipment

qty

1

Desktop  set

3

2

camera

1

3

lamination

1

4

scanner

1

5

Network printer

1

6

Photocopy machine

1

7

Binding machine

1

8

 

UTP network cable

 

5

 

 

9

D-LINK

1

*

Fiber connection: Paro Dzong