29 October 2019
A team comprising of 4 members from the Royal Audit Authority (RAA) will be carrying out financial auditing in both Dzongkhag and Gewog Administrations. 
The auditing for Dzongkhag Administration has started from 23/10/2019 and is expected to end on 16/12/2019 and for the Gewog Administration(s) the auditing would began towards the end of Dzongkhag Administration's auditing period, i.e from 9/12/2019 to 3/2/2020. 
The auditing is for the FY July, 2018 -  June 2019. 
On the morning of 29th October, 2019, a team comprising of 4 officials headed by the Assistant Auditor General (AAG) were present for the Audit Entry Conference held in the Dzongkhag Conference Hall. Dasho Dzongdag, Dasho Dzongrab, Sector Heads, staff from accounts and engineering sectors were present for the entry conference presentation.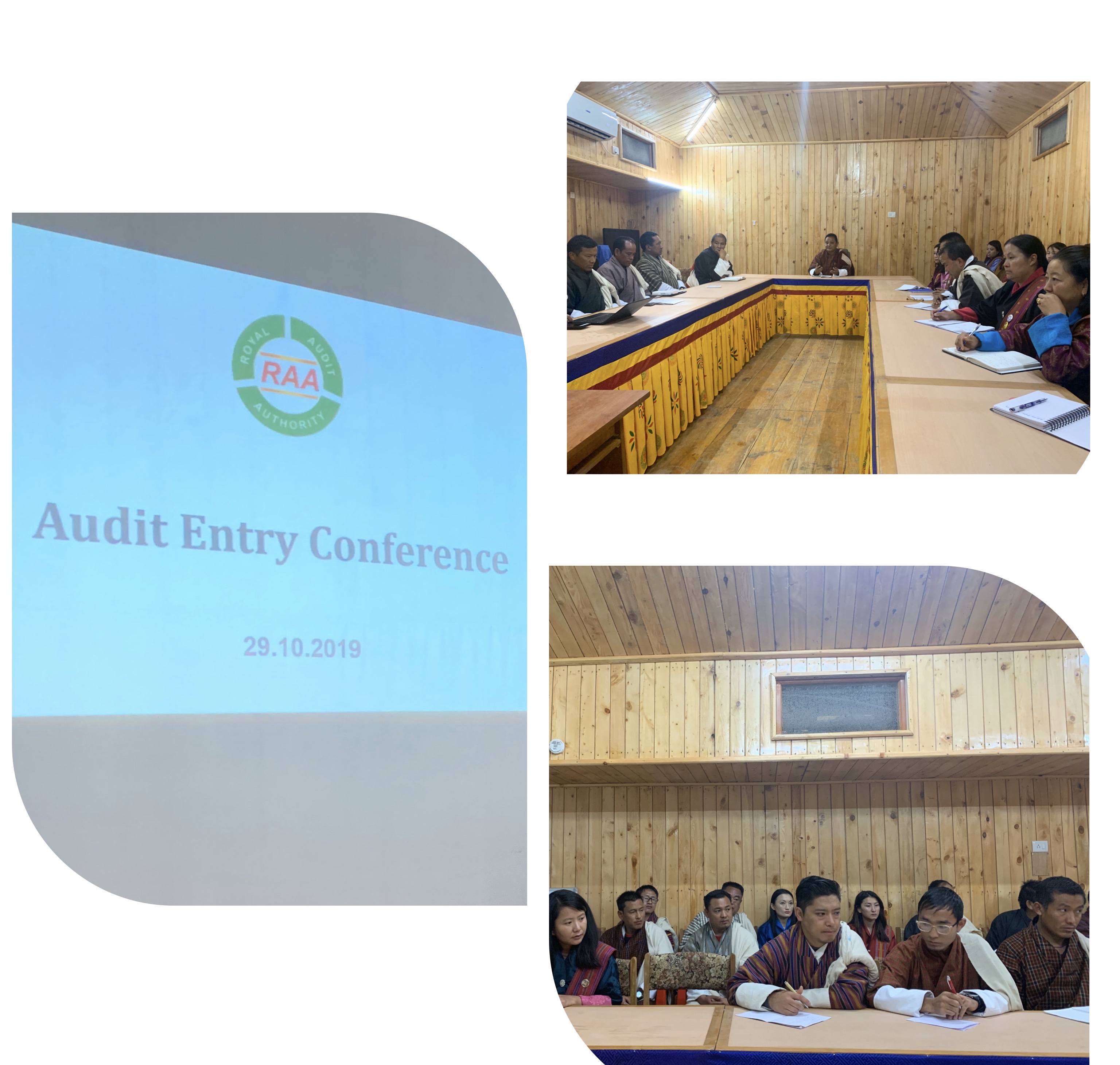 Dasho Dzondag welcomed the team from RAA and urged the Dzongkhag staff to provide necessary documents and to render full and necessary support to the team from RAA during the audit process. Dasho added that proper communications should be made with the auditors during the period in order to clarify any issues, doubts and confusions therein. 
The team leader from the auditing team made a short presentation. She briefly touched upon topics such as:
1.Team composition
2. Audit process
3.Objectives of auditing
4. Audit schedule
5. Audit methodology
6. Responsibilities of auditors
7. Responsibilities of management
8. Custody and control of documents and audit exit meeting
9. Others (compliance assurance, contractor's accountability, audit recoveries to be made with non-revenue receipts, CD accounts, unresolved issues)
The team leader thanked all present and ended the audit entry presentation.