Taktshang is one of the oldest and the most sacred shrines in Bhutan, overlooking a high granite cliff in the northern part of Paro valley. This shrine, literally meaning 'the lair of the tiger' is actually a complex of temples. It is dedicated to the legendary Guru Padmasambhava, also regarded as the 2nd Buddha. The name is derived from the 8th and the final manifestation of the great tantric saint, Dorji Drolo, riding on the back of a tigress, who came to Taktshang.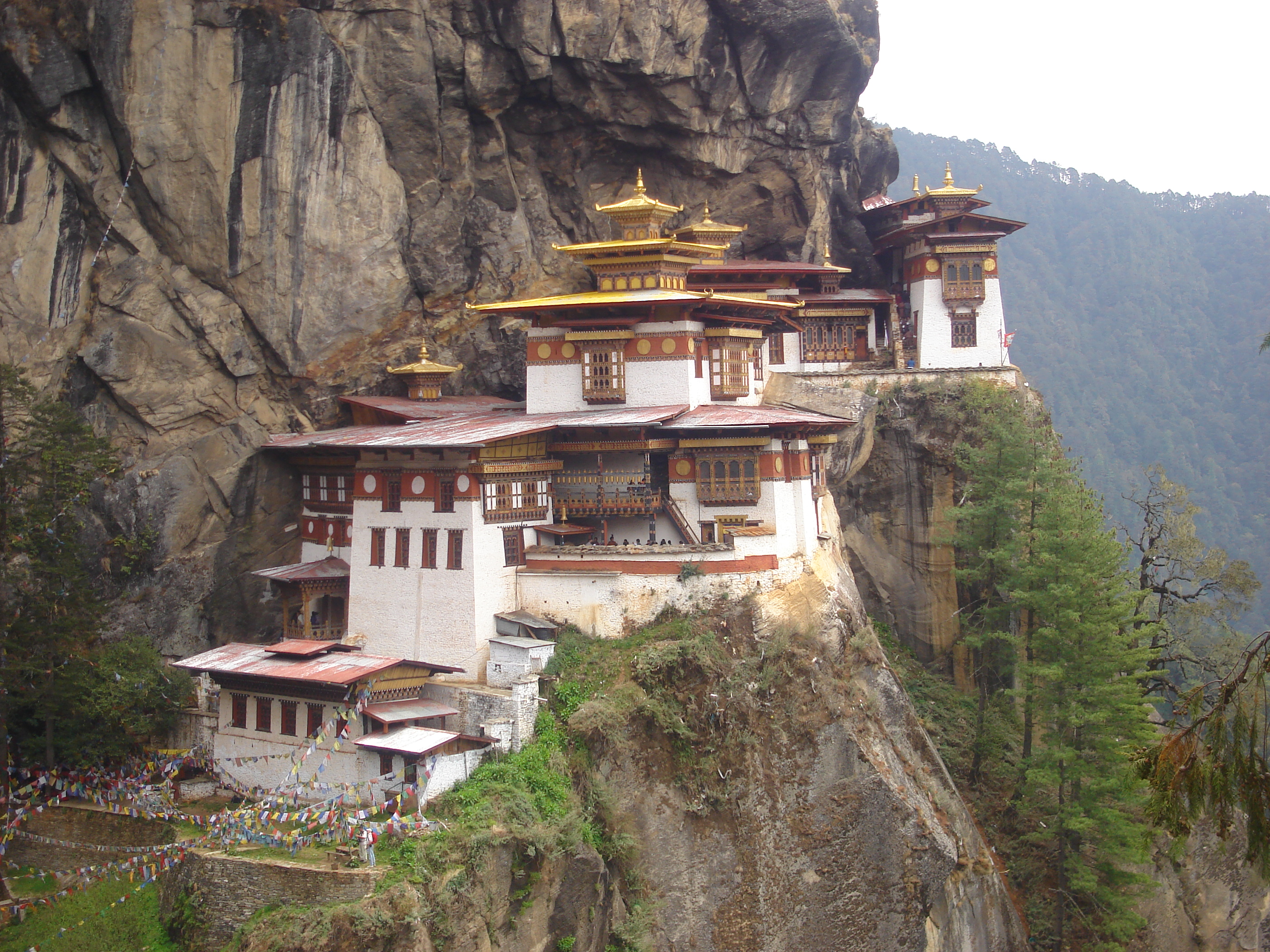 Taktshang is venerated as a highly religious temple not only as Guru's temple but also because many other learned saints visited and meditated in the temple. Such saints comprise of popularly revered, personalities such as the Gyelwa Lhanangpa (1164-1224), (the founder of Lhapa Kagyupa School), the Zhabdrung and Gyalse Tenzin Rabgye.
The site has long been recognized as a holy place. It was visited by Zhabdrung Ngawang Namgyel in 1646 and pilgrims from all over Bhutan come here. Milarepa is also said to have meditated here, while Tangtong Gyalpo revealed a terma (treasure text) at Taktshang. The primary Lhakhang was built in 1692 around the Dubkhang (also called the Pelphug), the holy cave in which Guru Rinpoche meditated, by the Penlop of Paro, Desi Tenzin Rabye.
There are several other buildings in the complex. Phoebu Lhakhang contains a phorbu, the three-bladed ritual dagger used to stab demons. Above the main temple complex is Ugyen Tshemo Lhakhang and higher still is another goemba, named Zangto Pelri after Guru Rinpoches's heavenly abode.