13 January 2022
A presentation on the Whole Of Government (WoG) ICT Initiatives was made to the Dzongkhag Administration by the concerned officials from the Department of Information and Technology today at the Dzongkhag Conference Hall.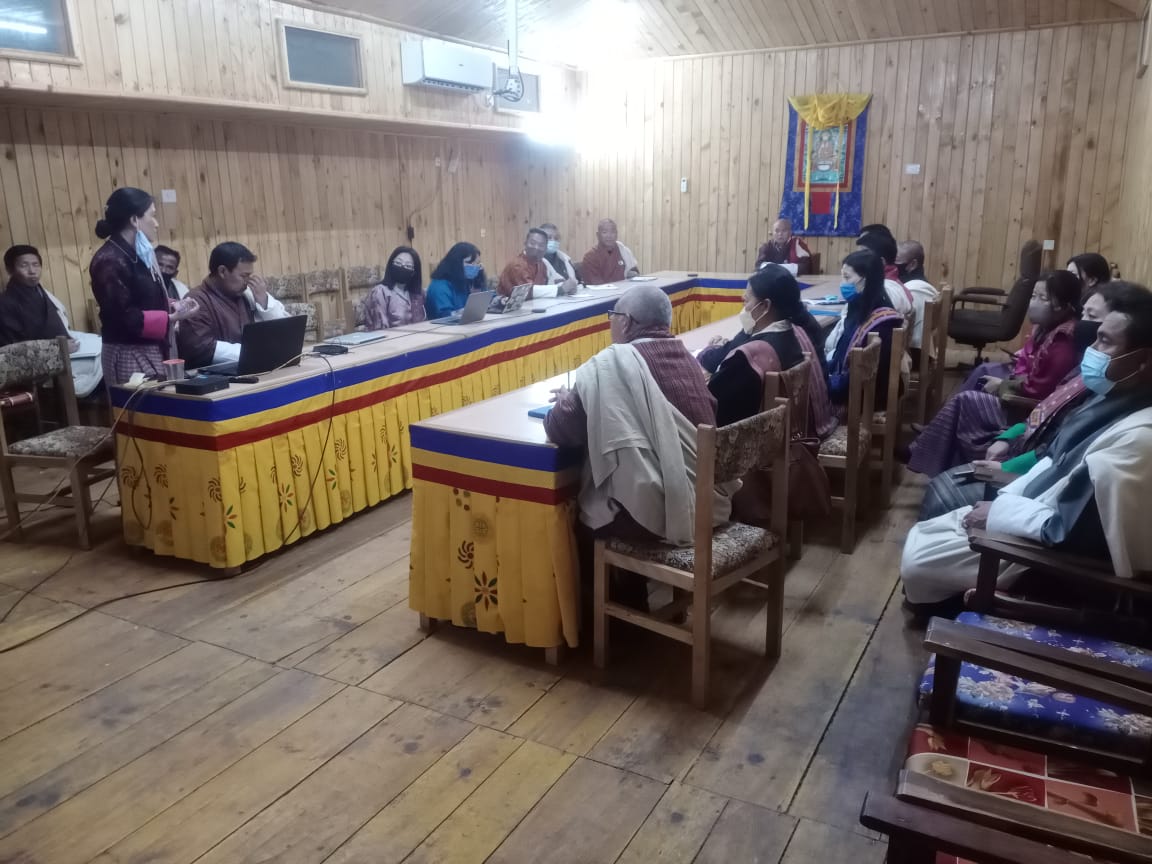 The presentations touched upon various initiatives and the way forward to adapt with the fast changing technology. 
Presentations touched upon services like data center and data exchange hub, productivity enhancement, cyber security enhancement, application systems developed so far and Digital By Default for Government Services and Single Source of Truth to establish 'digital platforms as a primary channel' for all services.
Dasho Dzongdag and the Sector Heads attended the presentation.