05 February 2020
Lam Neten and monk representatives from Rinpung Rabdey, Dasho Dzongrab and Sectoral staff from Paro Dzongkhag Administration, Dasho Drangpon and staff from Dzongkhag Court, Thrizin and Gup representatives from Gewog Administration and Dasho O.C representing RBP gathered in the Dukhang of Paro Rinpung Dzong to offer prayers of long life and sing Zhabtoen on the occasion of the 4th Birth Anniversary of our beloved Gyalsey Jigme Namgyel Wangchuck.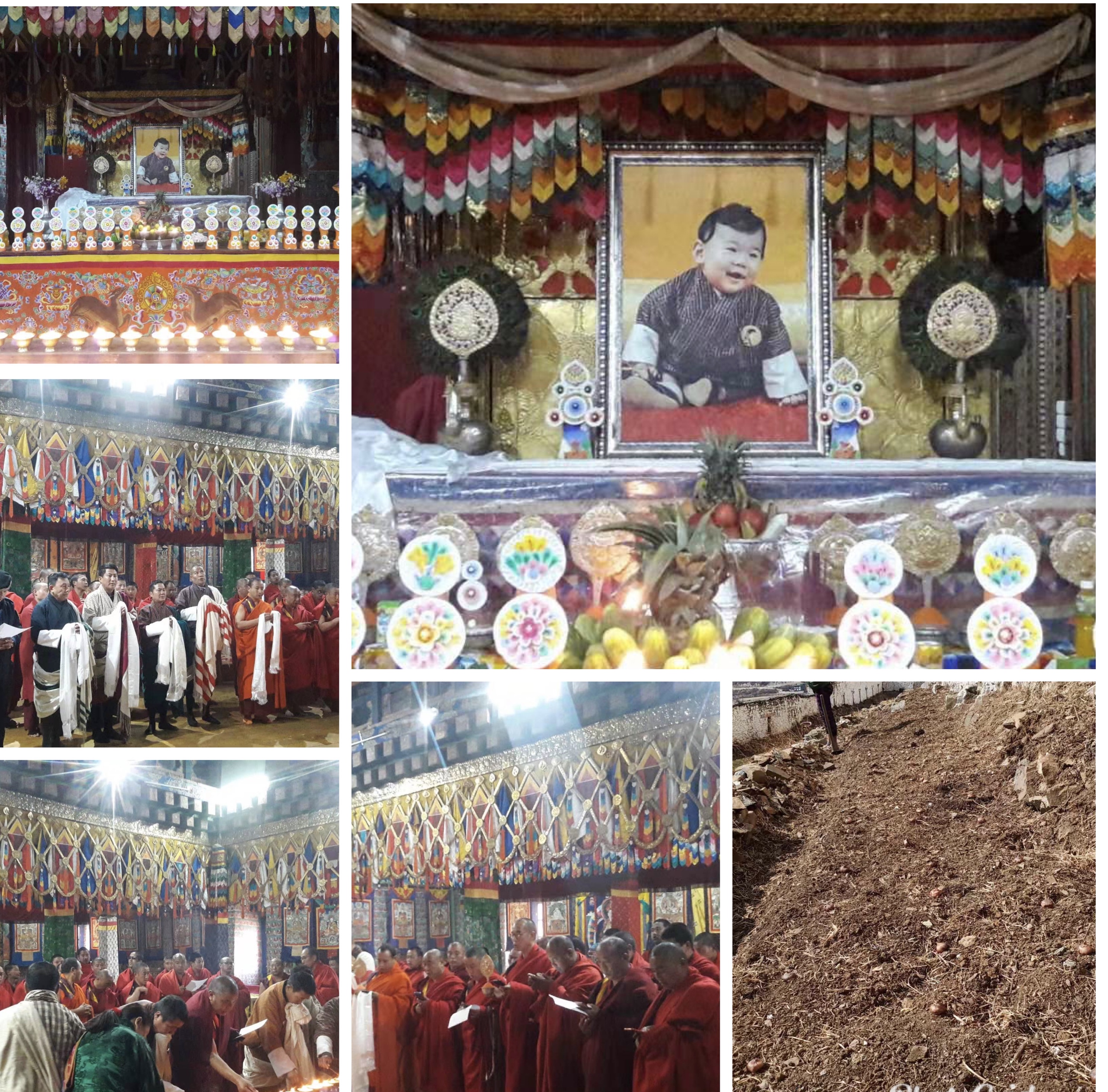 Butter lamps were also offered to mark the occasion. In addition, the Dzong beautification sector planted around 200 Gladiolus flowers and 15 fruit trees in the name of Gyalsey to mark the auspicious occasion. 
His Majesty the Druk Gyalpo mentioned the following words in one of His Majesty's speeches about Gyalsey Jigme Namgyel Wangchuck:
"The Prince is not just the Royal Child of the King and Queen but a son to all the Bhutanese people in the 20 dzongkhags. 
Jigme Namgyel Wangchuck must live his life as a good human being and carry out his service to the nation in such a manner that it will serve as an example to others.
He is named Jigme, which means fearless – to invoke the strength to confront any challenges that the future may present, without fear or hesitation, when the time comes for him to serve his country. 
He is also named Namgyel, which means victory in all directions, over all forms. It was the name of the revered Zhabdrung Ngawang Namgyel who enabled the Dharma to flourish in all directions as prophesied by Guru Rinpoche.
And he is named Wangchuck, inherited from the Wangchuck dynasty."
His Majesty the King
Druk Gyalpo Jigme Khesar Namgyel Wangchuck.