20 July 2022
The Culture Sector of Dzongkhag Administration organized a Coordination meeting today at the Rinpung Campus Hall. The meeting was organized with the objectives to enhance the coordination between the Religious Centers, Gewog Administration and Dzongkhag Administration towards preservation of all religious and cultural heritages in Paro.
The Ven. Lam Neten of Rinpung Dratshang, and around 50 Lams from different religious centers, Dasho Dzongda and Dasho Dzongrab attended the meeting. The SP and OC of the RBP also attended the meeting.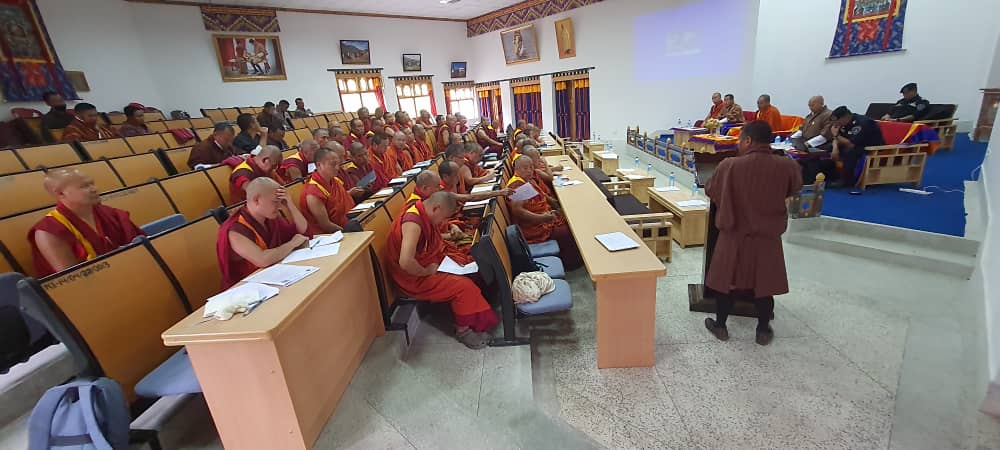 The coordination sessions covered awareness on prevention of vandalism, preservation of tangible and intangible cultural items, roles and responsibilities of Lams, Land Act, Waste Management and Disaster Mitigation.
The Lams expressed that this is probably the first kind of meeting held and that it would help in coordinating and managing all the heritage sites in the Dzongkhag.