12 March 2020
A meeting to relate the latest COVID-19 situational update and implement Dzongkhag COVID-19 Contingency Plan, 2020 was held in the Dzongkhag Conference Hall on 12/03/2020. The meeting was led by Dasho Dzongdag. Dasho Drangpon, Dasho Commander;RBA;Shaba, Dasho S.P;RBP, Chairman, DT and Sectoral Heads were present for the meeting. 
Dasho Dzongdag emphasised the need to identify Task Force Members to implement the Contingency Plan. It is imperative that clear roles and responsibilities be defined he added. Dasho asked the Chief Medical Officer (CMO) to present the latest scenario. CMO gave a precise account of the quarantine measures that are in place. He said that Paro Dzongkhag has a stable response plan and quarantine measures in place as of late.
Hotels like Olathang Hotel having a capacity of 105 beds, Pelri Cottages, Paro having 36 beds capacity, and Rinpung PCE campus, near Nyimezampa bridge having bed capacity of 40 beds have been identified as quarantine places, he mentioned.
The Rinpung PCE campus was the initial quarantine place for those people who were identified as primary contacts.  They were then shifted to Olathang Hotel on 10.03/2020.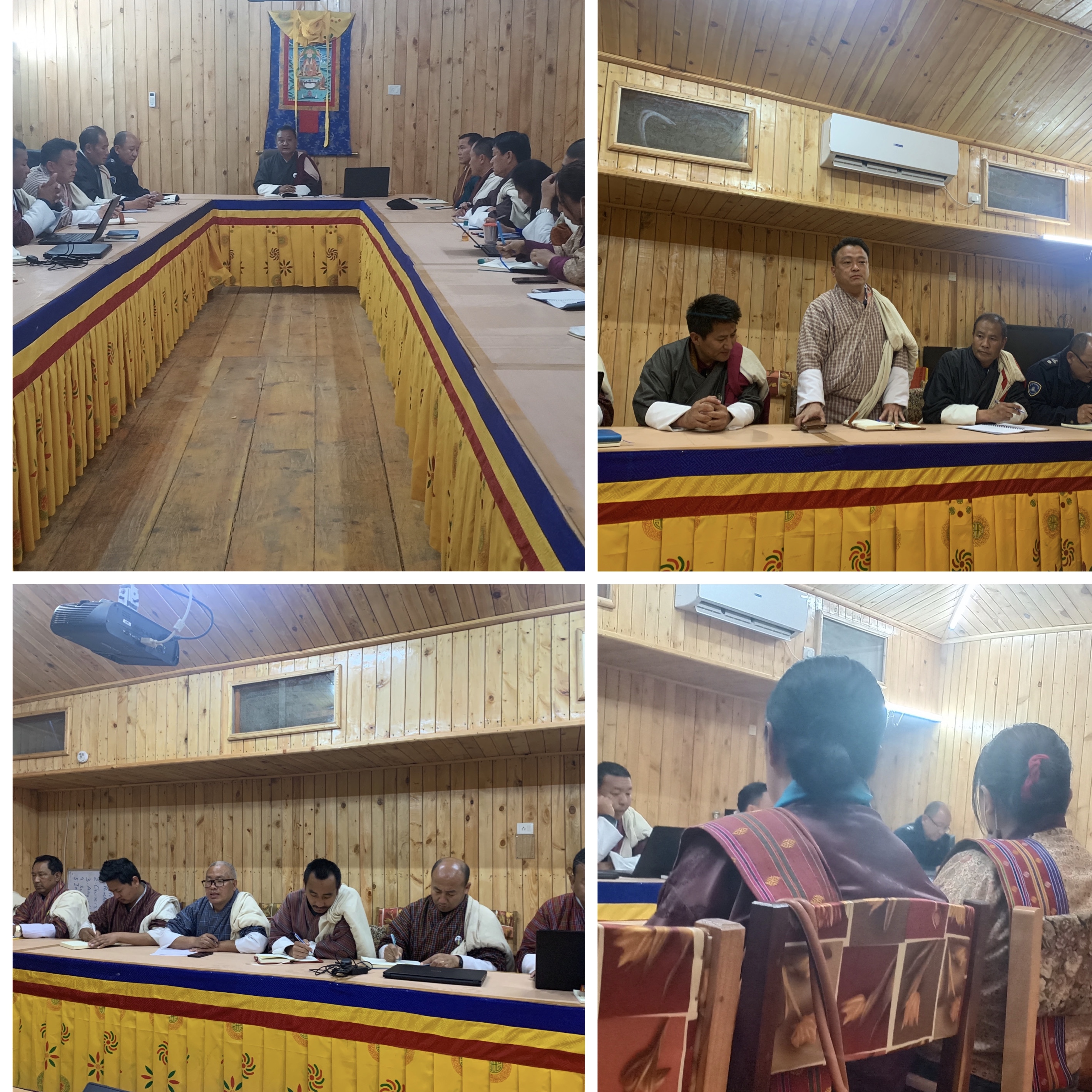 At present, he said 14 people are in quarantine at Olathang Hotel. Likewise, few business owners of Paro has come forward with offer of sanitizers, toiletries, and free lunch catering services, he added.
A flu clinic is setup near  Paro Town square so that general public can avail flu screening services he said.   
An Education Contingency Plan is also in place where certain schools were identified said the Dzongkhag Education Officer. He said school's like Drugyel Central School , Khangkhu Middle Secondary School and Dawakha School has been identified as quarantine places for schools. He added that Shaba High School could be a best place as an isolation ward. However, Dasho Dzondag said that Shaba school be identified as a food stockpiling center for the Dzongkhag. 
Dasho Dzongdag, added that schools like Bitekha and Wanakha could also be kept as an option should the situation worsen.