19 September 2022
Youth Crime Presentation: 19th September 2022.
A team from the Crime and Operations Branch, RBP HQ, Thimphu led by the Dy. Chief of Police Col. Passang Dorji made a presentation related to the crimes related to youth in the country.
The presentations were made on the demographic crime statistics, common crimes, NDPS cases involving youths, battery cases involving youths, video footages of group/street fights, weapons seized, causes of crimes, factors aggravating youth crime and interventions by the RBP.
The meeting was attended by representative from the Dratshang, Members of Dzongkhag Tshogdu, Dasho Dzongda, Dasho Drangpon, 2 IC of RBA, Regional Heads, Dzongkhag Officials, School Principals, and representatives from all the private and corporate agencies in Paro.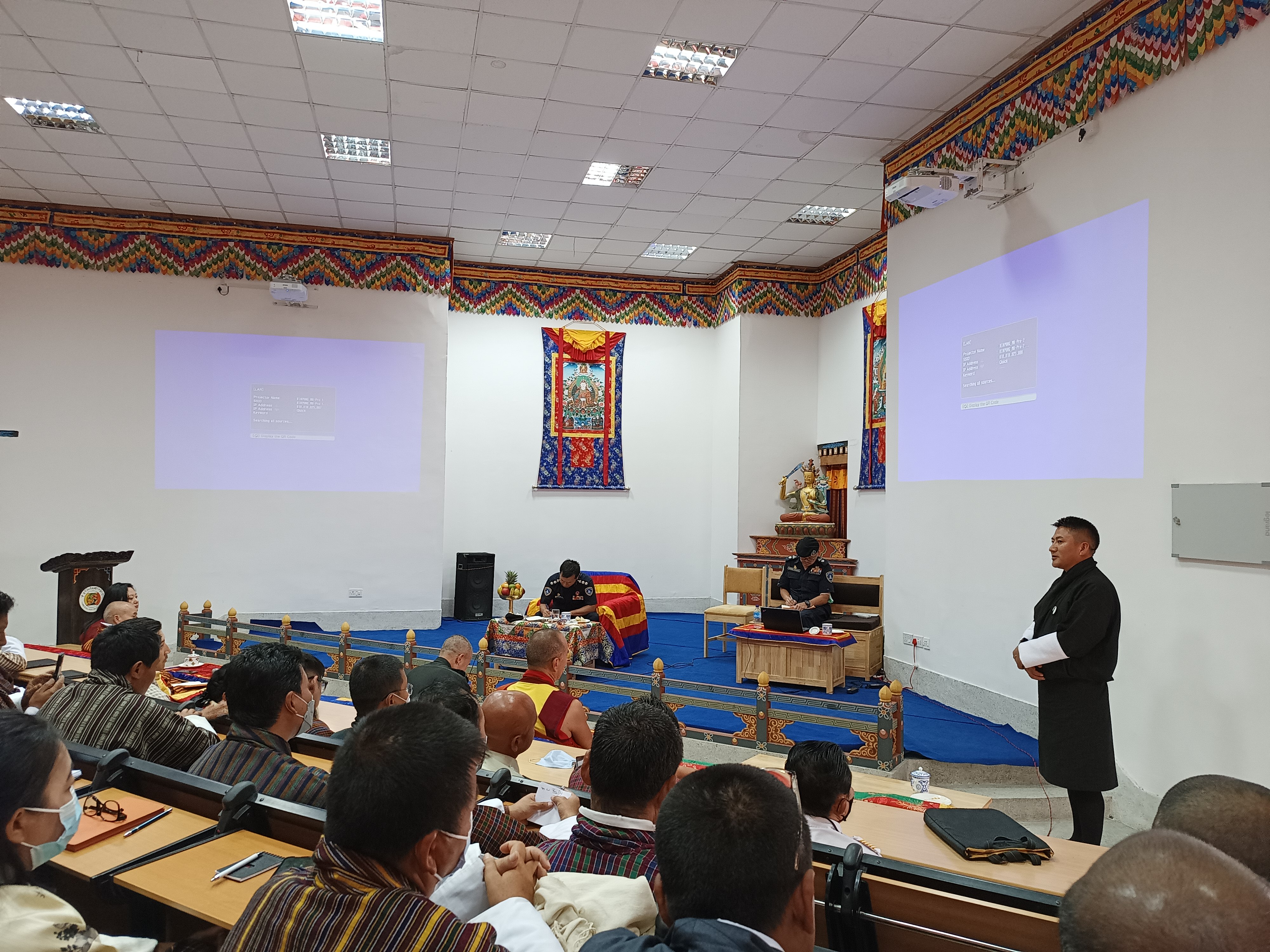 The Dy. Chief of Police urged everyone to join hands and come together to avert the crimes in our community and not just leave it to the Police personnel only.