21 February 2019
On 21st February, 2019, Paro Dzongkhag Administration celebrated His Majesty's 39th Birth Anniversary at Khangkhu Middle Secondary School.  The Chief Guest for the occasion was Dasho Dzongda. Dasho was received in a traditional Chipdrel Procession by Lam Neten, Dasho Drangpon, SP:RBP, Gups and Sector Heads.
The National Anthem was sung as the National Flag was hoisted. It was followed by offering of Marchang, offering of Khadhar and offering of Zhabtoen. The Chief Guest than gave a speech highlighting the importance of the day.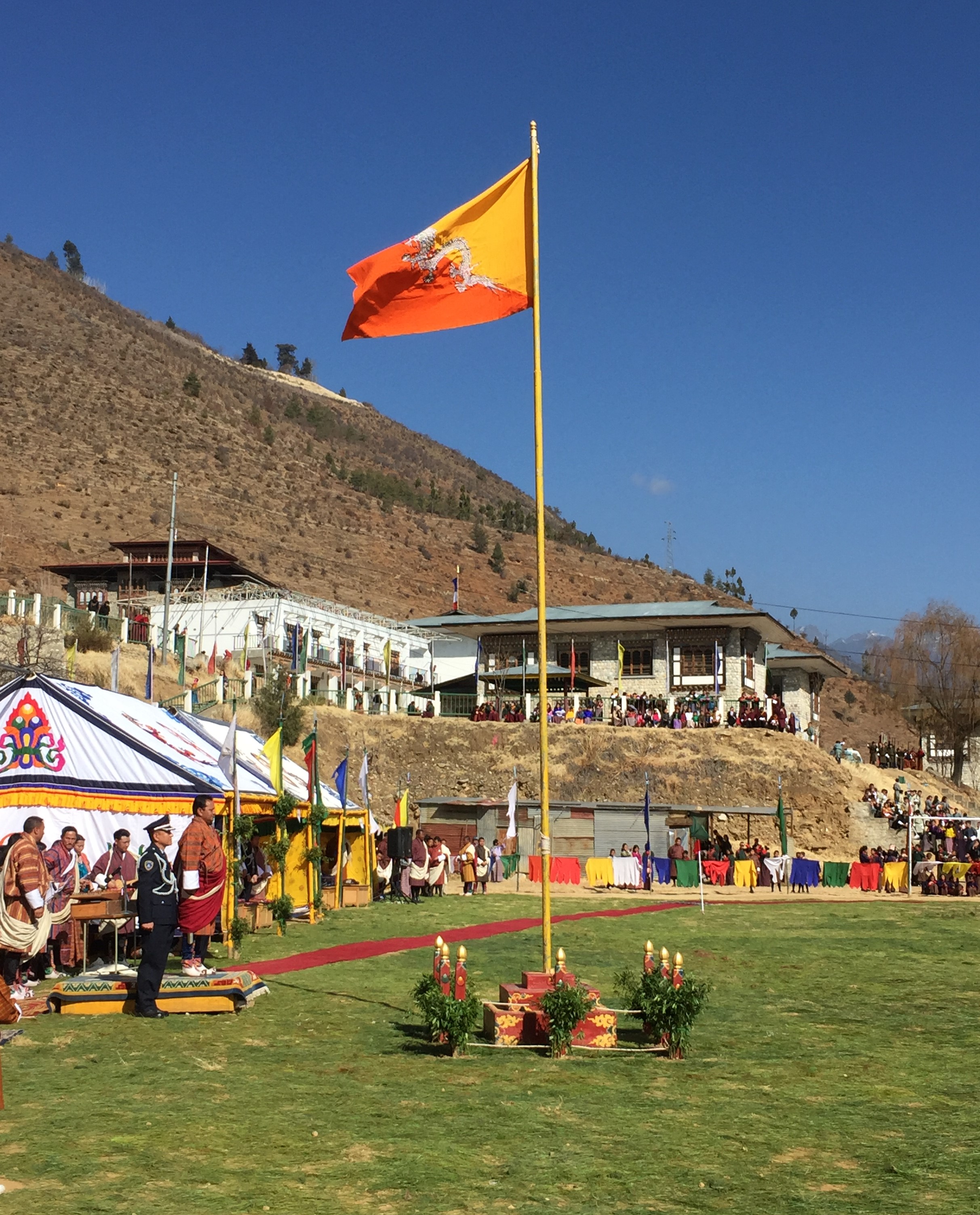 He added that Bhutan and its people are enjoying unprecedented peace and happiness under the able and benevolent leadership of our King. On this day the Bhutanese people must offer heartfelt wishes for the long life, good health and a glorious reign to His Majesty, he mentioned.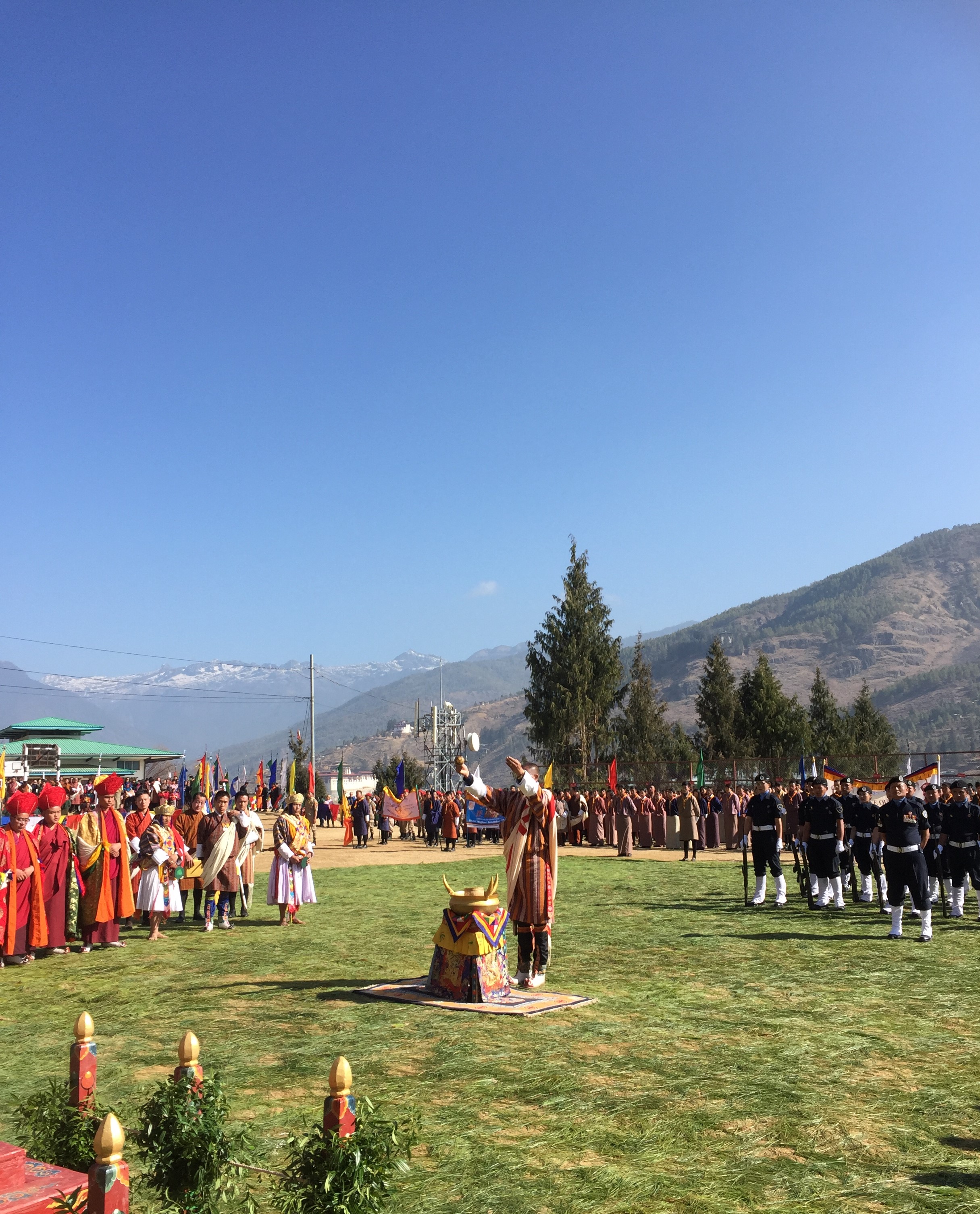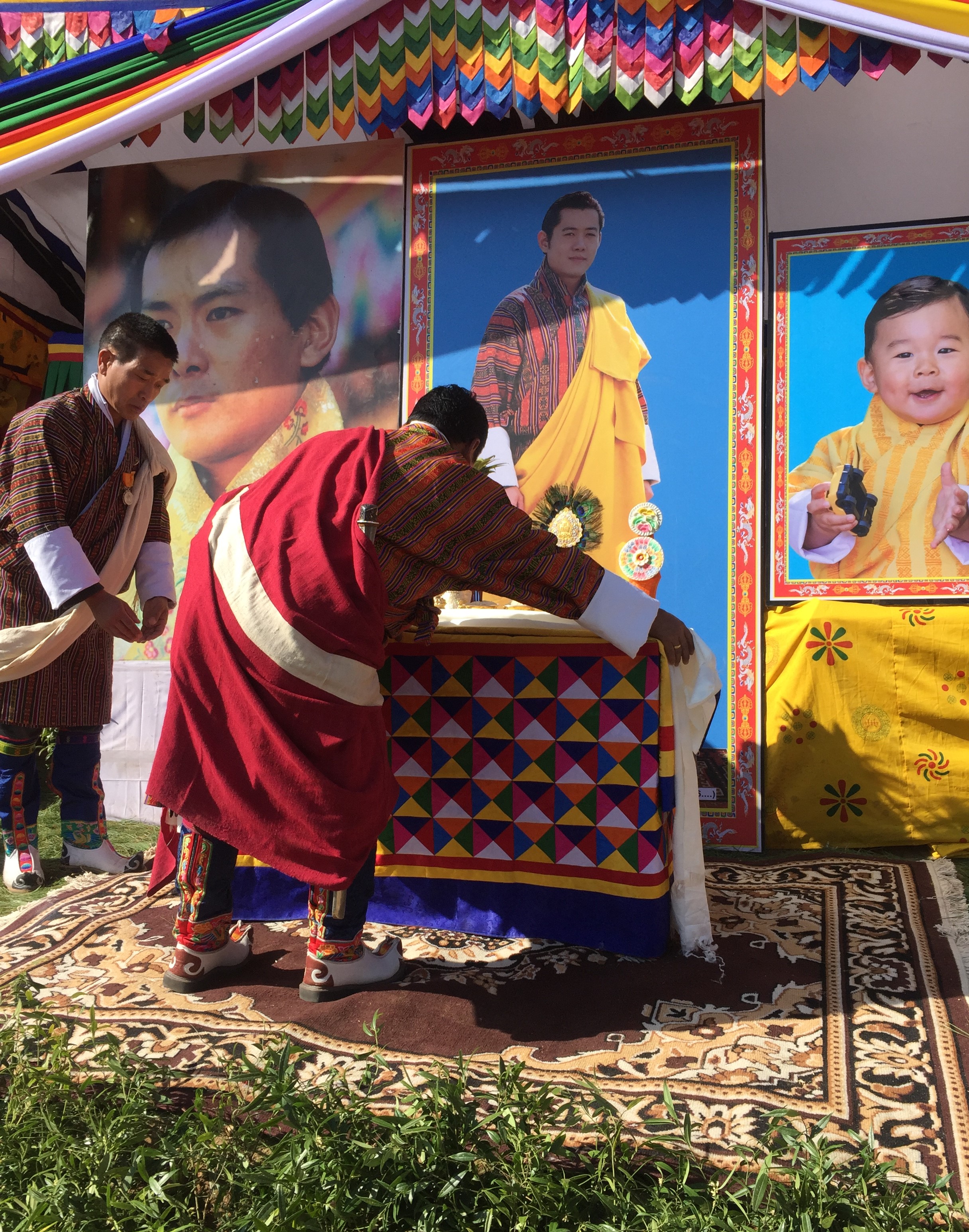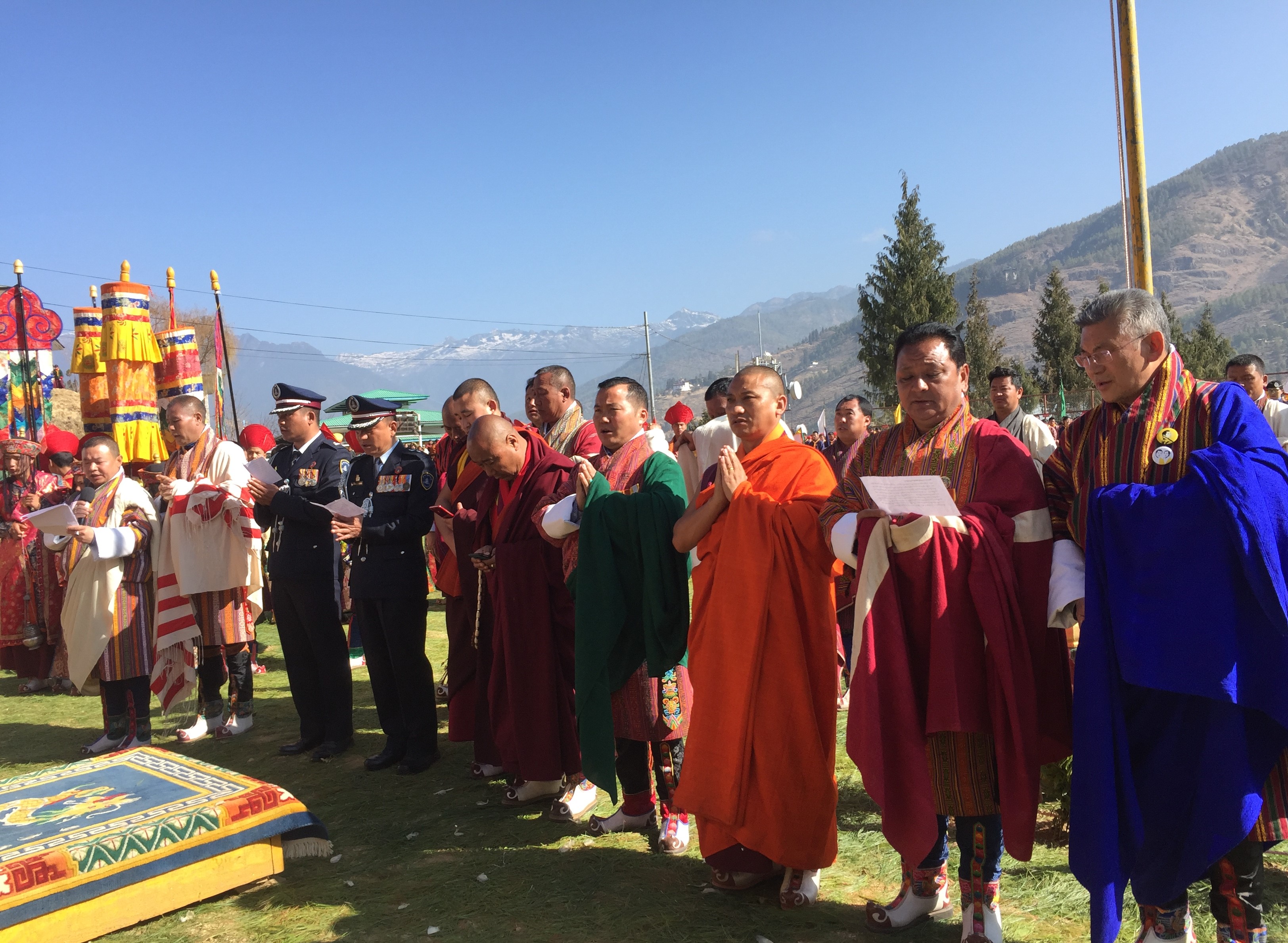 He concluded that all must re-dedicate ourselves in the service of the Tsa-Wa-Sum with utmost dedication, sincerity and loyalty. After the speech, Pelden Drukpa Gyalo! Pelden Drukpa Gyalo! Pelden Drukpa Gyalo words reverberated in the ground.  The RBP personnel's and the students performed march pass.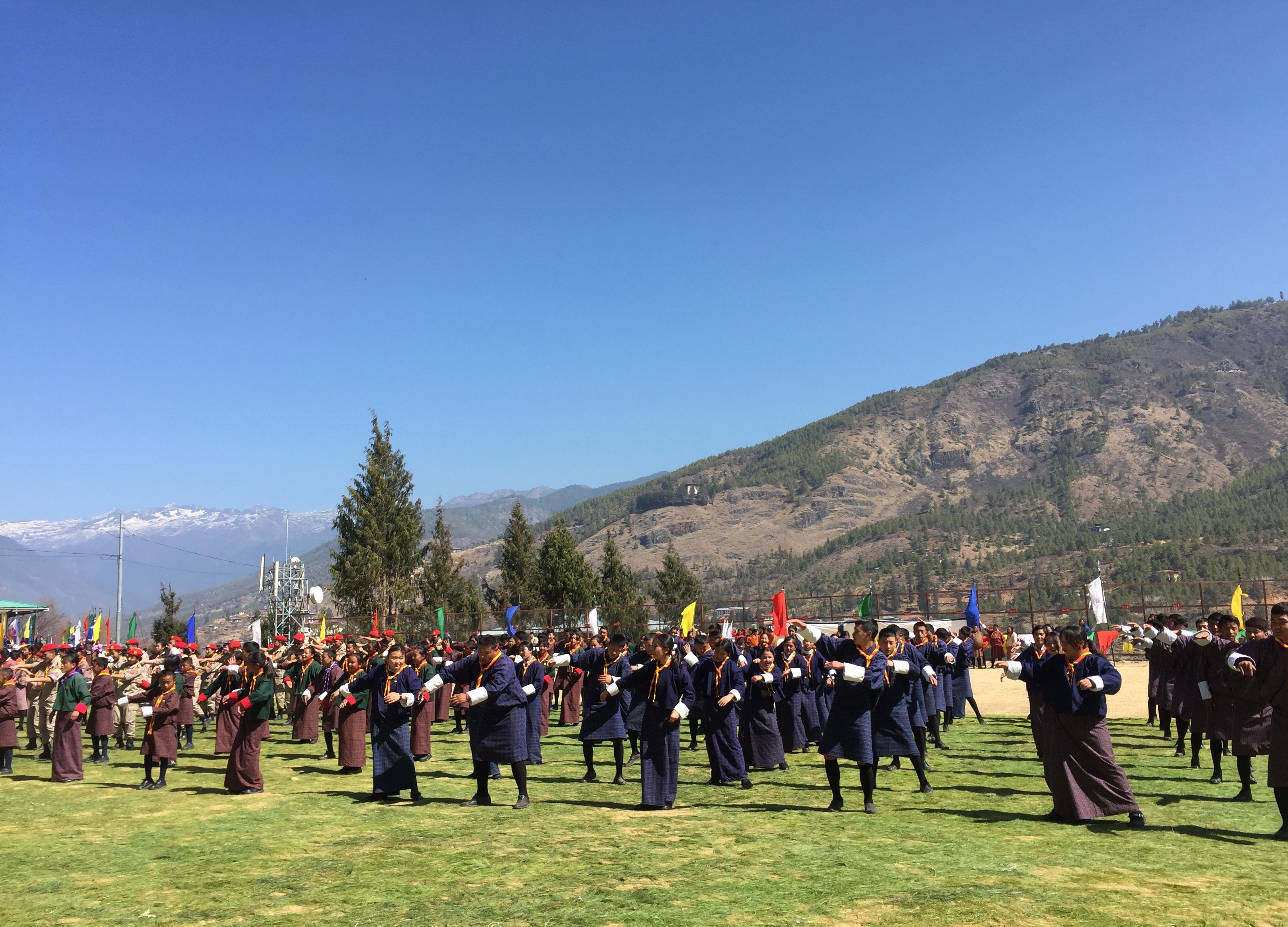 The cultural programs for the day unfolded than after. Simultaneously, the Dzongkhag Health Sector conducted Non Communicable Diseases (NCD) screening on the day. The day came to a successful end with Trashi Lebay and lunch for the invited guests.