13 November 2019
On 12th November Tshepamed wang were bestowed and Tshepamed Thongdrel were unfurled for the benefit of the public of Paro Dzongkhag at Deyangkha (Tsechu)ground. Lam Neten, Rinpung Rabdey bestowed the Tshepamed Wang.
A Gektrey Chaam, the use of fire to ward of evils was performed by the Rabdey monks and a holy water was given to public to cleanse all defilements before receiving the Tshepamed Wang.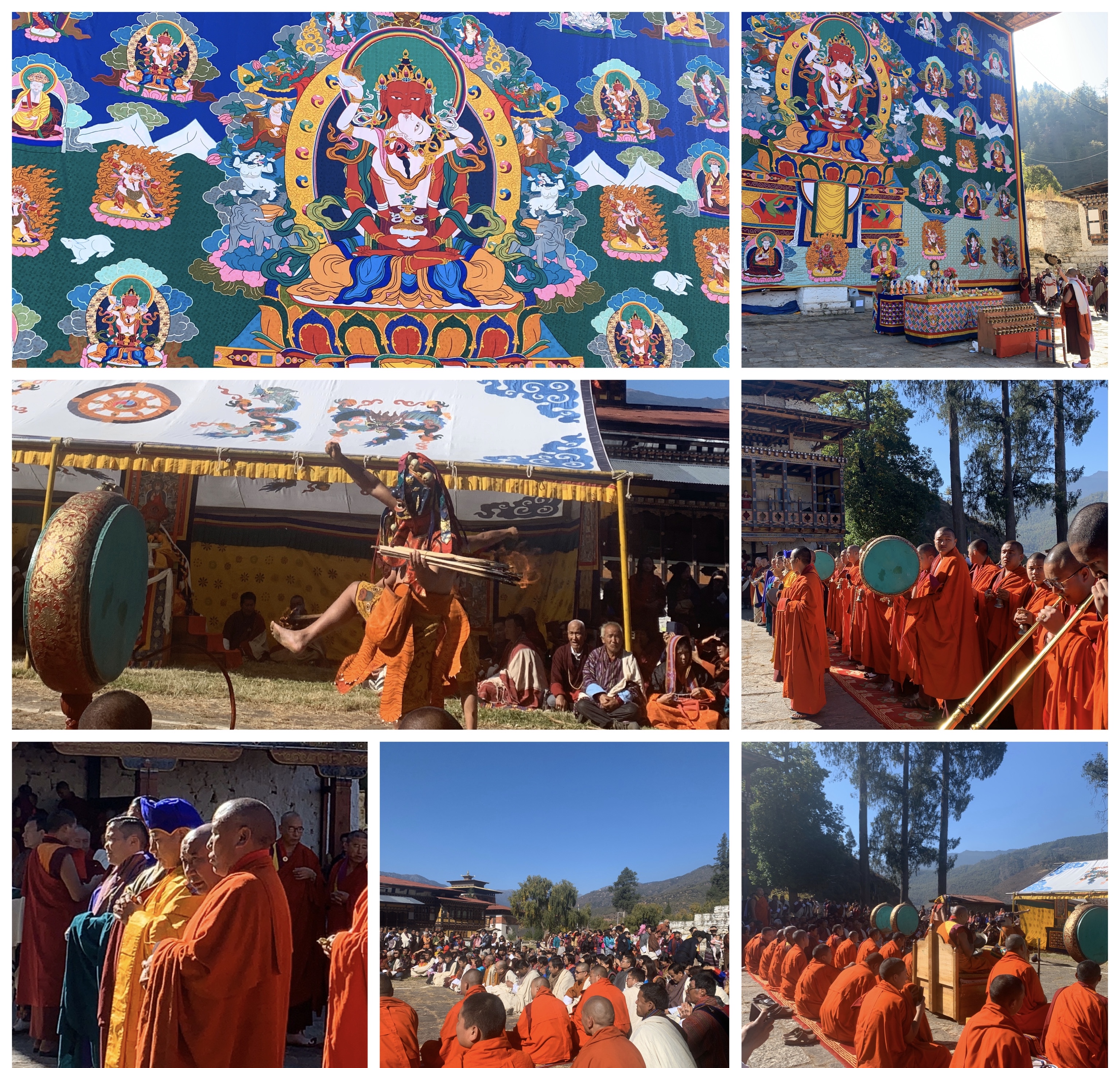 The Tshepamed Thongdrel were received in a Chipdrel Procession by Rinpung Rabdey monks and officals from Dzongkhag Administration. The Thongdrel was unfurled with the offering of Tshepamed prayers. 
Recieving blessings from both Wang and Thongdrel of Tshepamed increases ones lifespan with good health and  fortune. Hundreds gathered at Deyangkha to attend the Tsepamed wang and to offer prayers at the Tshepamed Thongdrel.