06 May 2019
As per the scheduled program for Annual License Renewal from 6th - 16th May at Paro Dzongkhag by the Regional Trade and Industry Office (RTIO), the RTIO Officials had accordingly scheduled a short meeting at the Dzongkhag Conference Hall on 6th May.
Dasho Dzongrab chaired the meeting.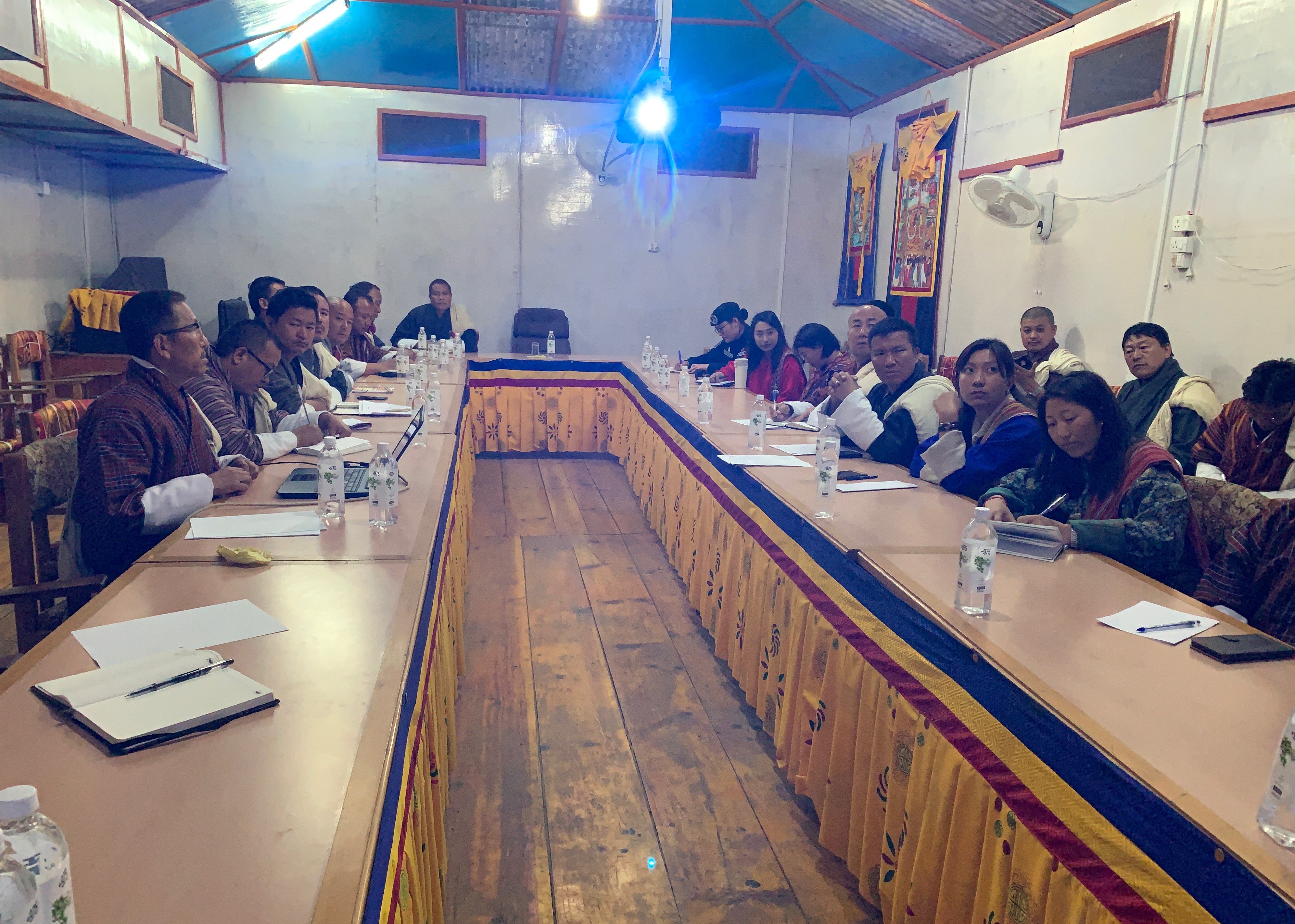 The Trade Officials held a short meeting with relevant stakeholders (Gups, RBP, RSTA, Town Representative, Sector Heads) to discuss on the Issuance of LPG Cards, Strategic Framework on the Reduction of Harmful Use of Alcohol and other relevant issues pertaining to licensing of trade and entertainment licensing.