18 December 2019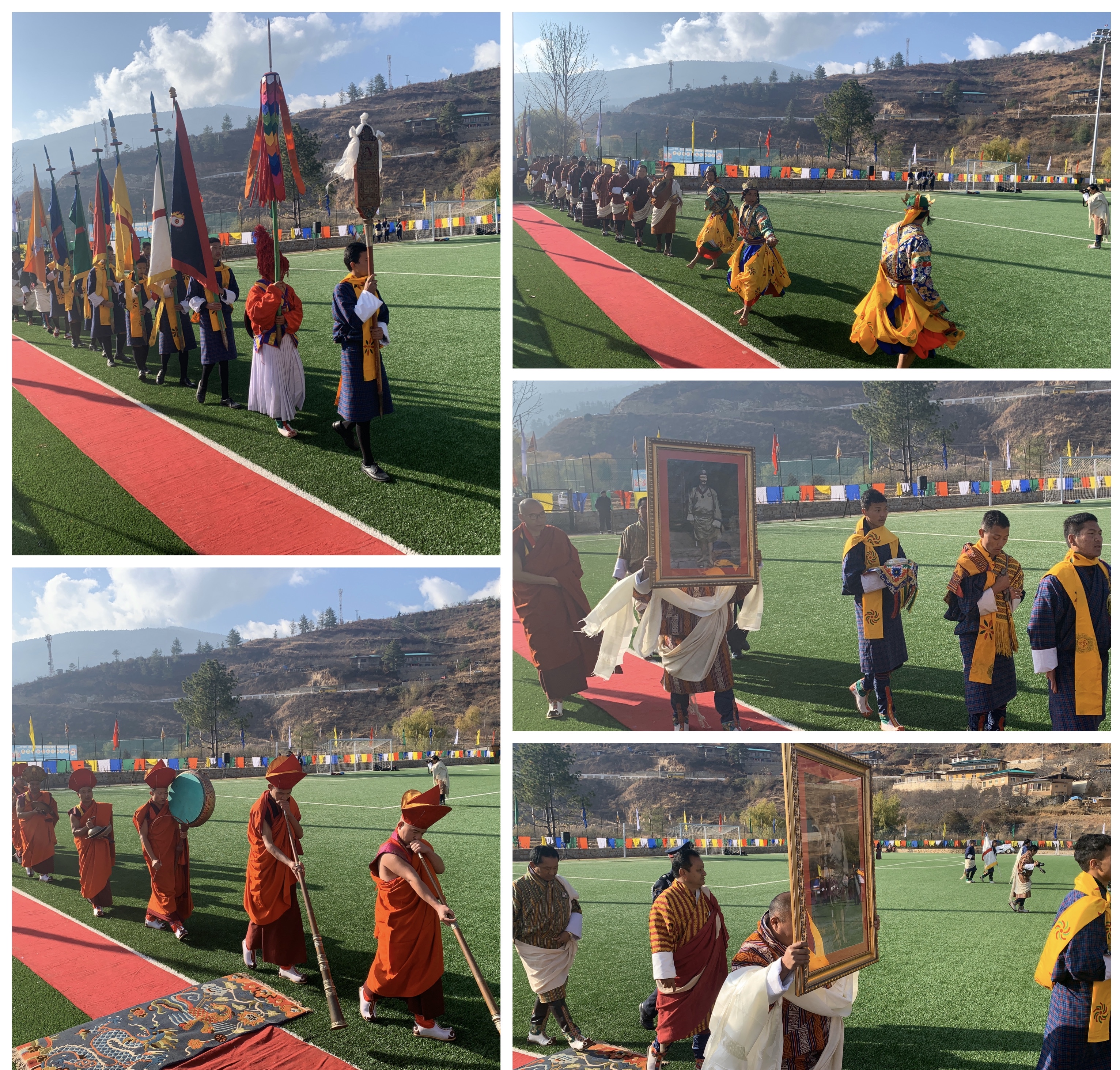 The 112th National Day was celebrated at Woochu ground. Dasho Dzongdag, the Chief Guest for the event was received in a traditional chipdrel procession by Rinpung Rabdey Monks, Regional Heads, Dasho Drangpon, Dasho S.P, RBP, RBA Officers and Sector Heads.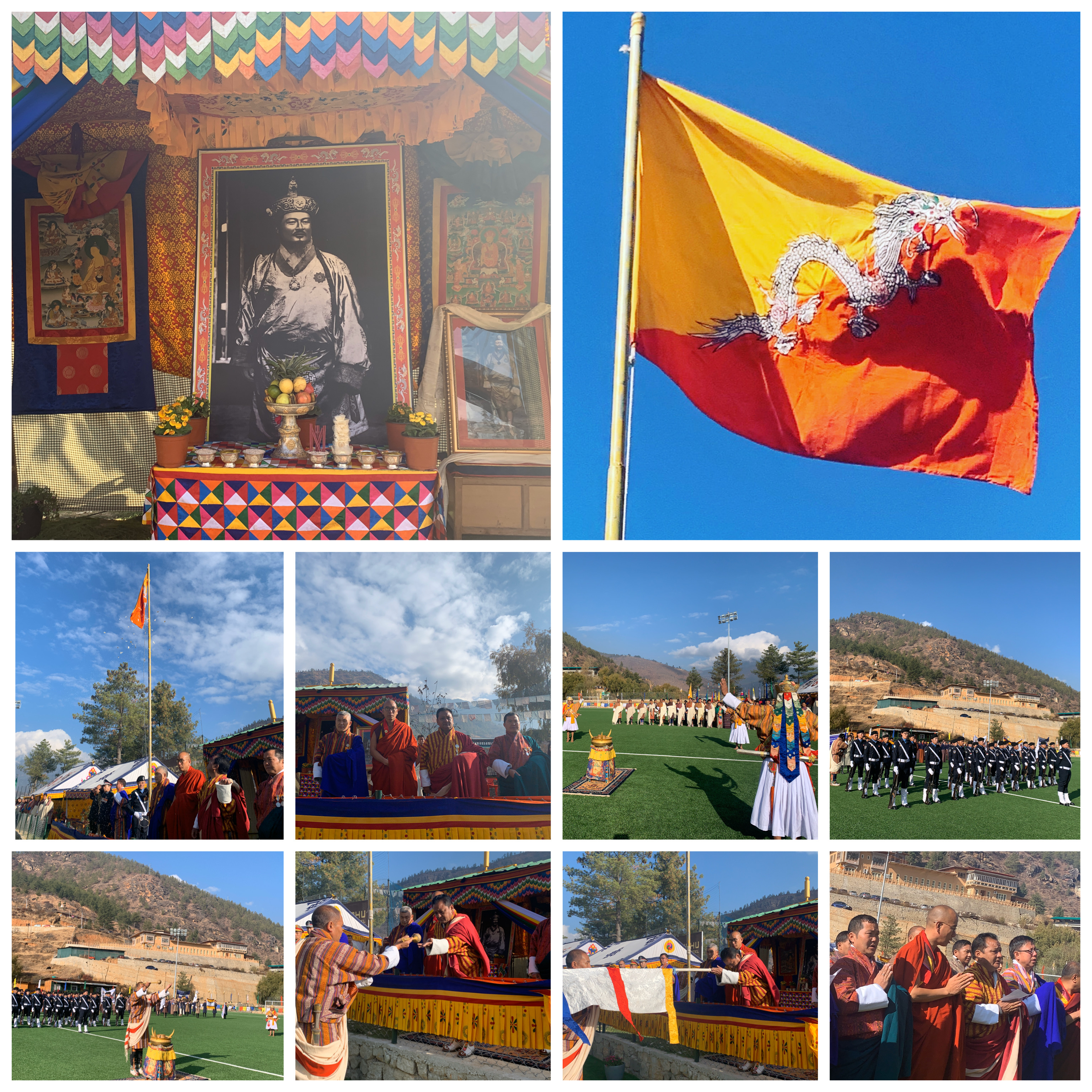 The National flag was unfurled as the RBP personnel offered guard of honour. Thangra Dewa was performed followed by Marchang offering ceremony.
All gathered, listened and watched His Majesty's live address to the Nation on the TV which was set up for the purpose.
After His Majesty's speech ended, Zhabtoen was offered. The day's cultural program began after the march past by R.B.P personnel and students from various schools under Paro Dzongkhag.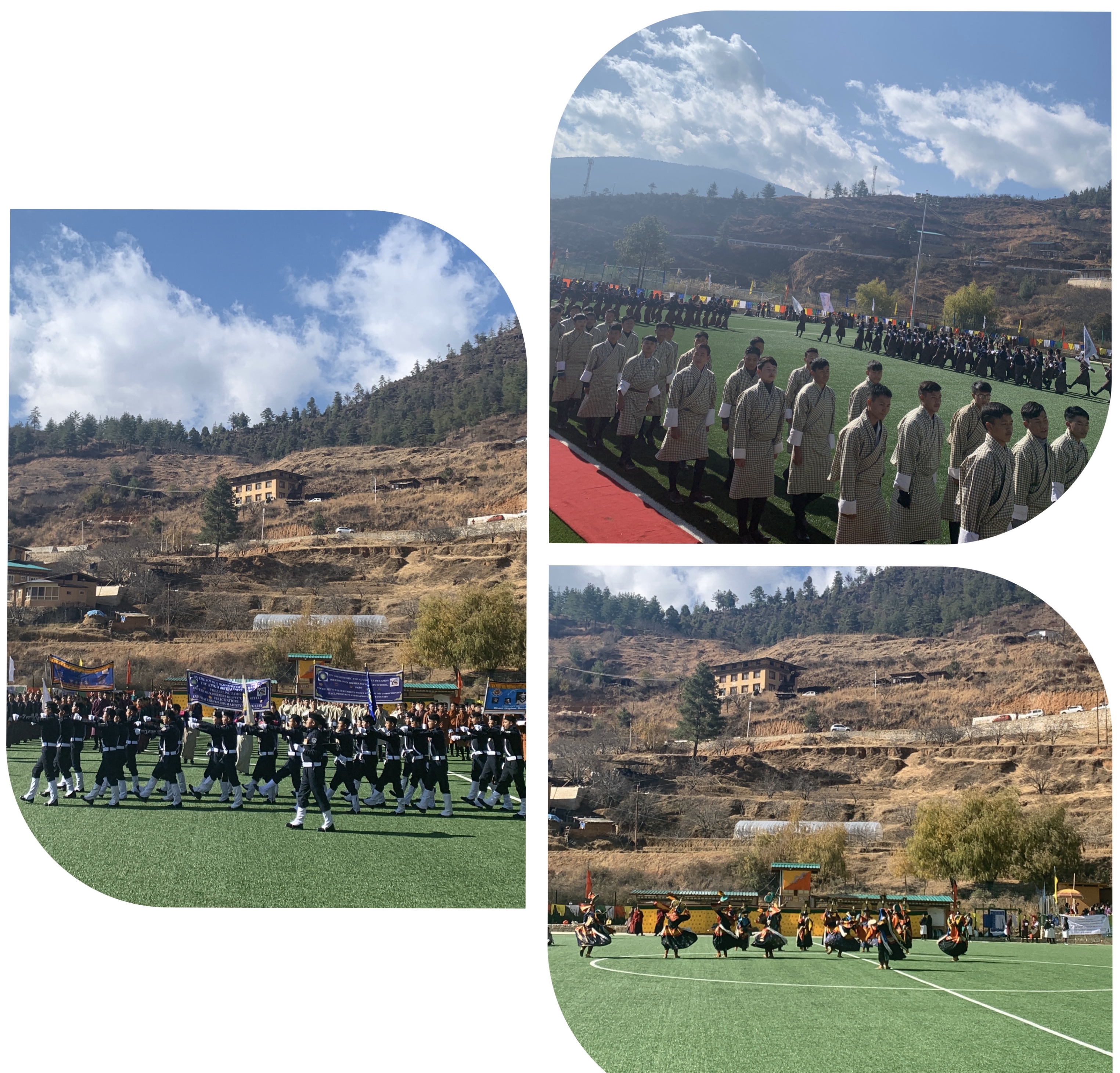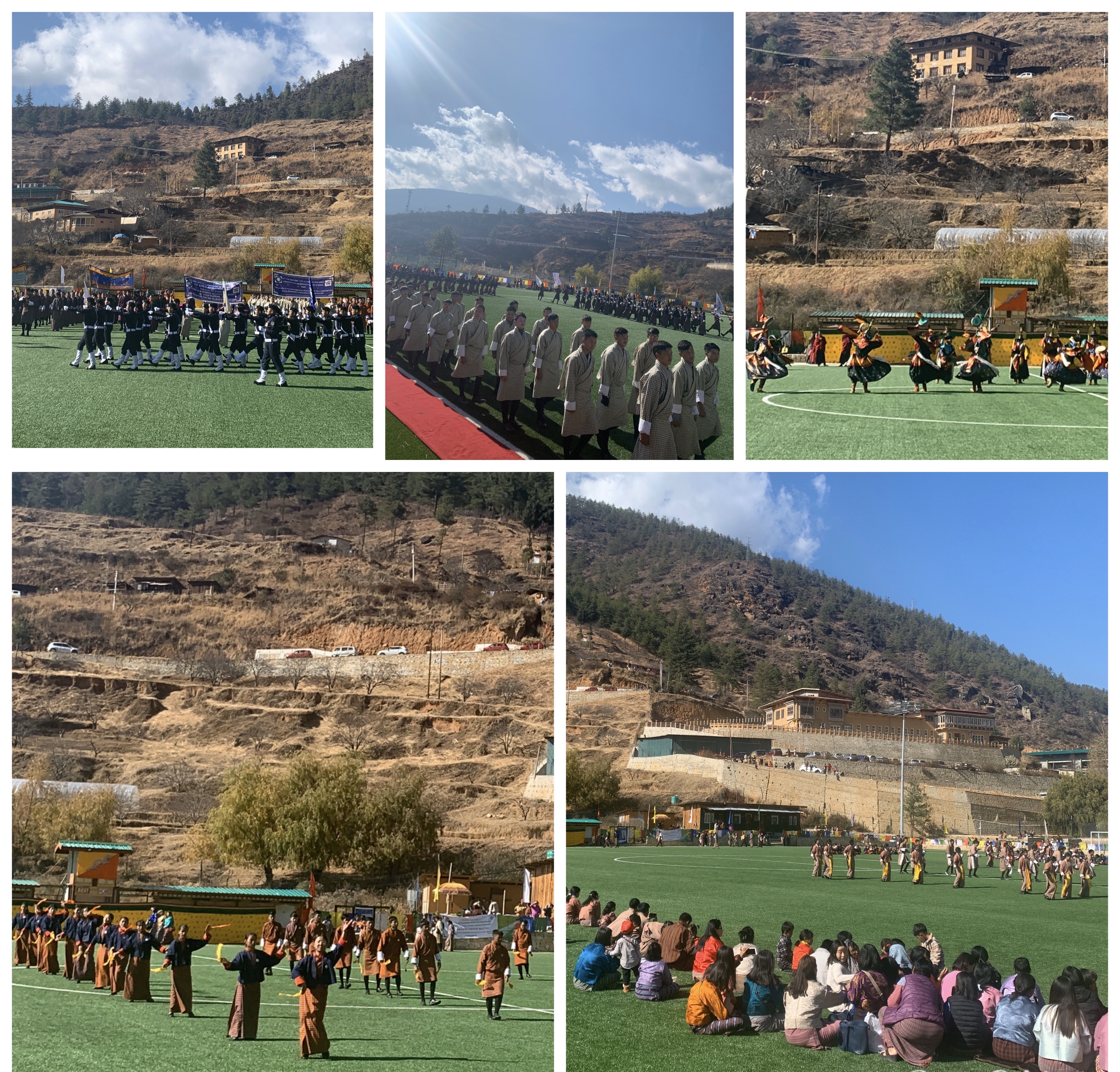 Masked dances were performed by Monks of Rinpung Rabdey followed by dances by students of both lower and  higher secondary schools. Teachers, Dzongkhag staff & Regional Heads joined for a traditional Bhutanese dance to mark the occasion.
The event came to a successful end with " Trashi Lebay".