30 March 2020
In order to ensure an efficient and systematic COVID-19 situation in Bhutan, Ministry of Health (MoH) and Department of Information Technology and Telecommunication (DITT), convened a meeting chaired by Hon'ble Health Minister to discuss the possibility of developing relevant systems on 18th March, 2020. 
The outcome of the discussion was to develop three systems -Gate Management System, GIS Dashboard and Quarantine App. The Gate Management system is to be deployed at the Point of Entry (PoE) gates and Paro Airport to manage and monitor travelers (nationals and non-nationals). Bhutanese can use CID and Driving License as a document to enter and exit the gates. While non-nationals can use passport, CID or driving license. The detailed timestamp on entry/exit will be recorded in the system.  
The Quarantine APP is developed to control and monitor individuals in the quarantine facilities. The Flu Clinic System shows information on map based health facilities with contact information of the individuals. In addition, this system will be used by the clinic ground team to register.
Similarly, the GIS dashboard which displays a consolidated report with a graphical representation to provide an overview of the situation. This will be used as a Policy Support System for decision makers.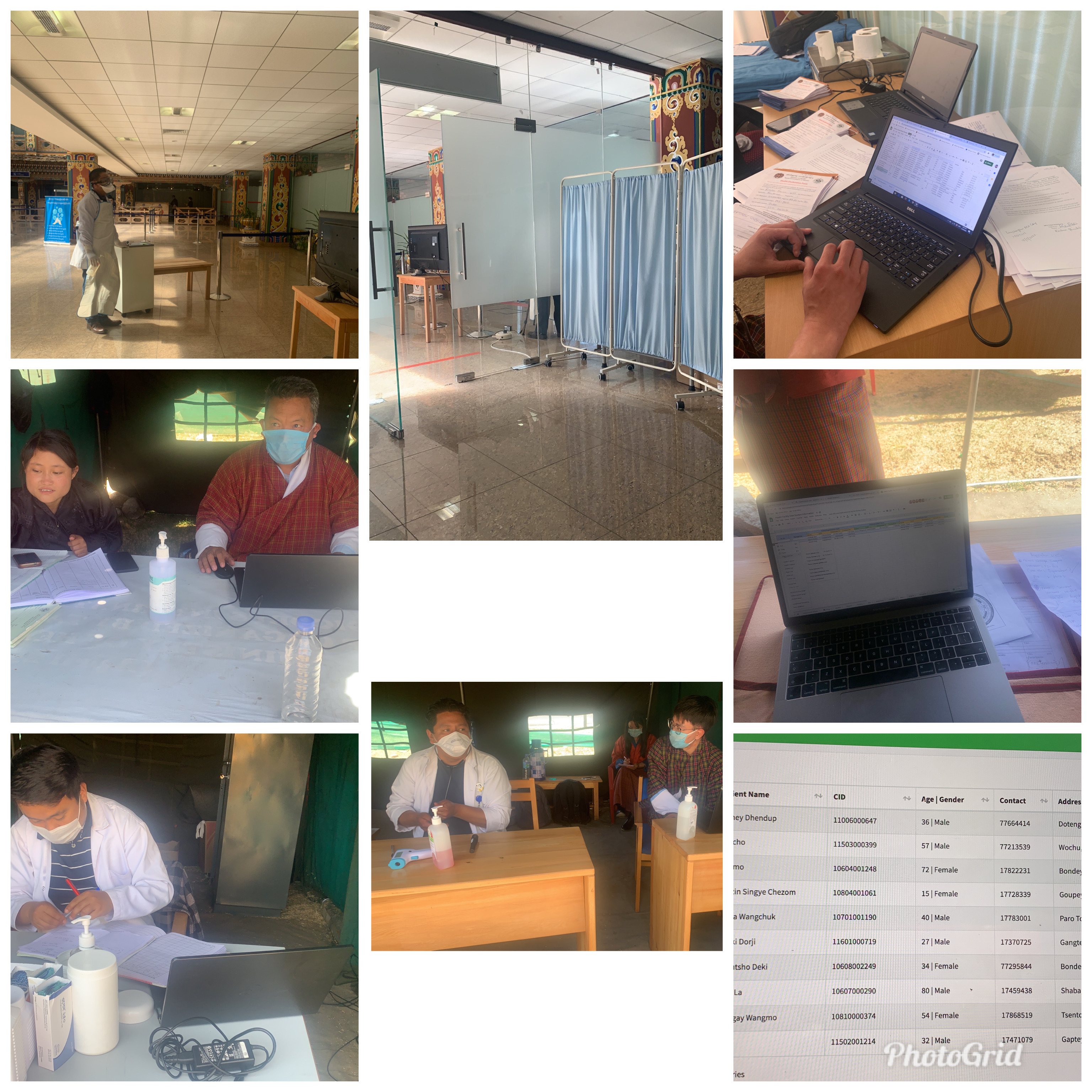 In line with that, the Dzongkhag ICT Officials deployed the systems at :
1. Flu Clinic at Paro Town
2. Flu Clinic at Airport 
Role based user credential for the users at Flu Clinic, Quarantine Facilities and Isolation Facilities were created. 
Paro Dzongkhag has 25 quarantine facilities and 2 Flu Clinics. In addition 2 Isolation facilities have been identified.