03 December 2018
Paro Dzongkhag celebrated the WORLD AIDS DAY on 1st December by taking a health walk to raise funds from two locations, Zhiwaling and Shaba. Dzongkhag Administration staff, Dzongkhag Court staff, volunteers from Regional Offices, Hotels, Resorts, participated in the health walk with support from RBP for smooth traffic flow during the walk.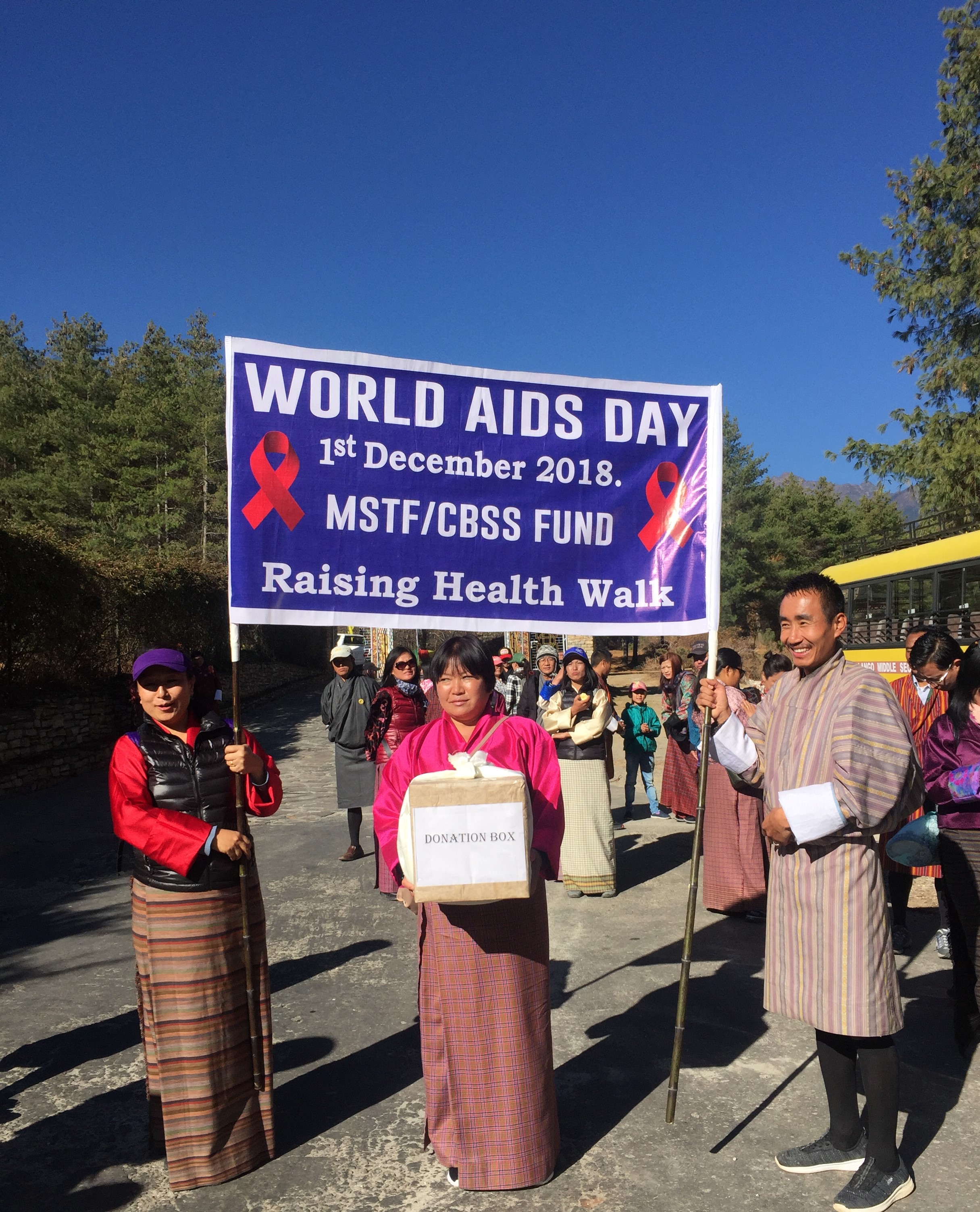 The  group from Zhiwaling location was led by Dasho Dzongda and SP, RBP and Dasho Drangrab led the Shaba group. The aim of the health walk was to create awareness on AIDS, Non-Communicable Diseases (NCD), and to raise fund for Multi-Sectoral Task Force/Community Based Social Services from commuters, hoteliers, shops, etc., along the way.
The day also served another great purpose as the group from Zhiwaling led by Dasho Dzongda collected  large quantity of wastes lying around the road areas.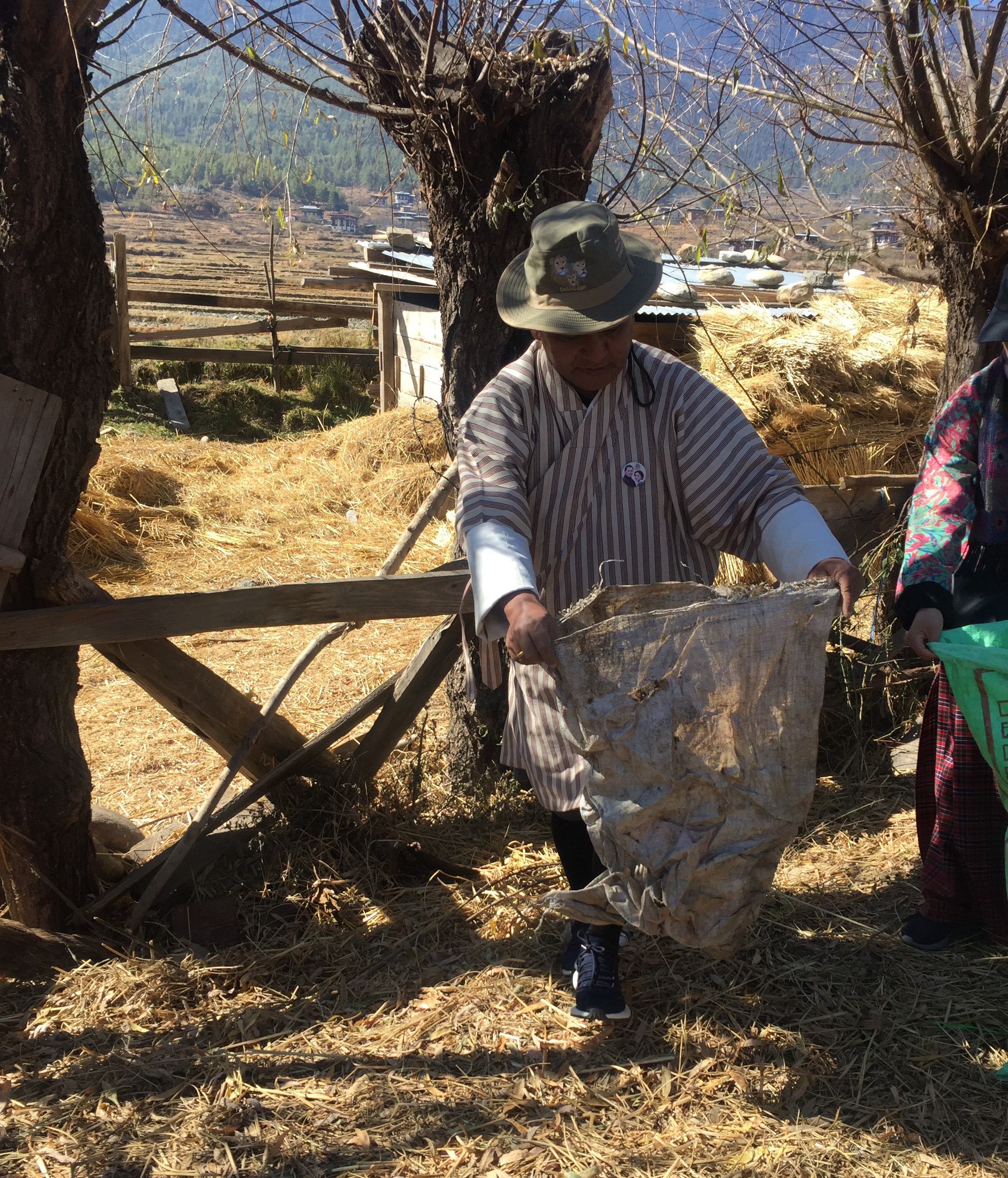 Both teams ended their walk at Paro Town plaza where health screening for NCD for the public was ongoing by a team led by Chief Medical Officer (CMO), Paro Hospital. Many turned up for NCD screening.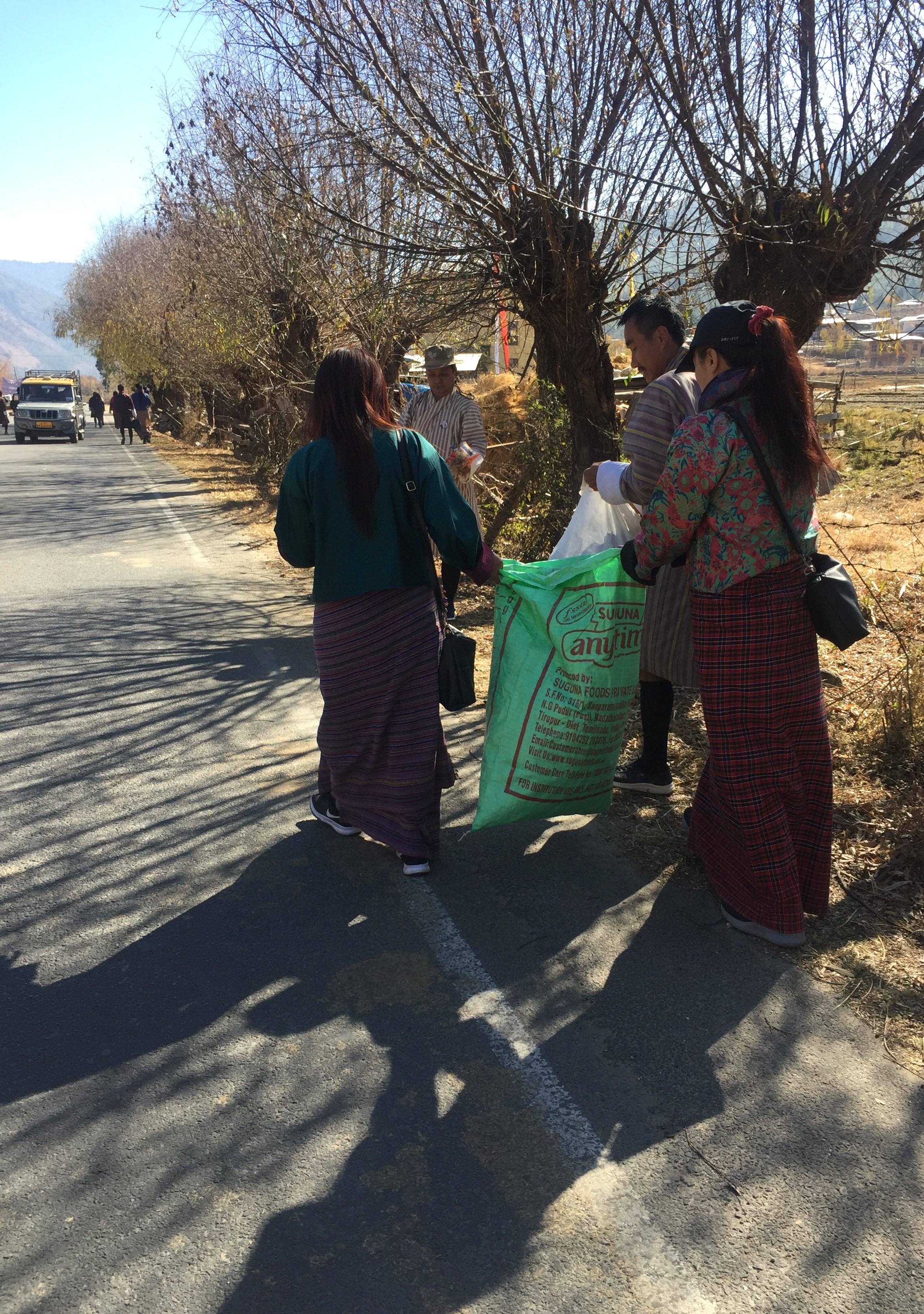 Dances by dancers from Drayangs in Paro entertained the crowd at Paro Town Plaza. The day was a huge success as the teams from Zhiwaling and Shaba had collected Nu.95,700 and Nu. 88,000 respectively. The amount was handed over to CMO by Dasho Dzongda.